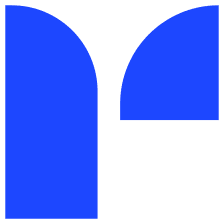 Revend.ai
Automatically and instantly spot conversion issues on your online store
About Revend.ai
Revend automatically and instantly detects issues that hurt your conversion, so you can take action and boost your online revenue in real-time.
Trusted by hundreds of online stores worldwide, and with billions of transactions monitored in real-time, Revend is your go-to-application for crushing your eCommerce targets every month. Revend's AI creates a unique model of your online operations and ensures lightning fast response times once deviations are spotted.
The head of eCommerce at one of our customers, Loop Earplugs, had this to say after growing 4000% in three years: "Revend is our secret superpower. Each time conversion issues rear their head, their alerts give us a vital head-start." Set up in under 30 minutes, why wait to start monitoring your online store?
A 45-day free trial for new signups via Deposco ensures you can try Revend without risk.
---
Videos
Uncovering all the technical ossues on your e-commerce site with Revend

Dear digital podcast - There has been a drastic shift in the mind of the business owner. All for the better. E-commerce companies are looking for facts and data to justify their tactics. The better you can track your key economic indicators, the longer your business will strive. Today's guests are here to walk us through this mindset shift. Listen and learn how to decrease your profit losses using data.

View Video
Partner Details
Partner Type

Technology

Regions

Belgium, Canada, Czechia, Denmark, Europe, Middle East, Africa, Finland, France, Germany, Italy, Latin America, Luxembourg, Mexico, Netherlands, North America, Norway, Poland, Republic of Ireland, Spain, Sweden, Switzerland, United Kingdom, United States

Website