Bright Source
Sourcing and purchasing
Manage purchasing and replenishing all in one system. Bright Source allows you to manage supplier profiles and create purchase orders in draft mode before submitting the order.
Download brochure
Results
100+
Suppliers on a single platform
"We looked at many other systems, but the value we got with Deposco would not have been possible with any other WMS provider."
A fully integrated, intelligence supplier selection process for sourcing
Manage supplier profiles
Create and manage supplier profiles filled with data such as payment terms, reorder points, minimum purchase amounts, unit costs, and lead times. Empowered with the ability to track vendor SKUs, shopping across multiple vendors for the best price on an item is simple. 
Learn how to manage suppliers
Draft mode for purchasing
Create purchase orders in draft mode directly in the system. Once your purchasing team has finalized the purchasing order, submit it to vendors for bidding on new purchase orders all in the system. Great for seasonal planning.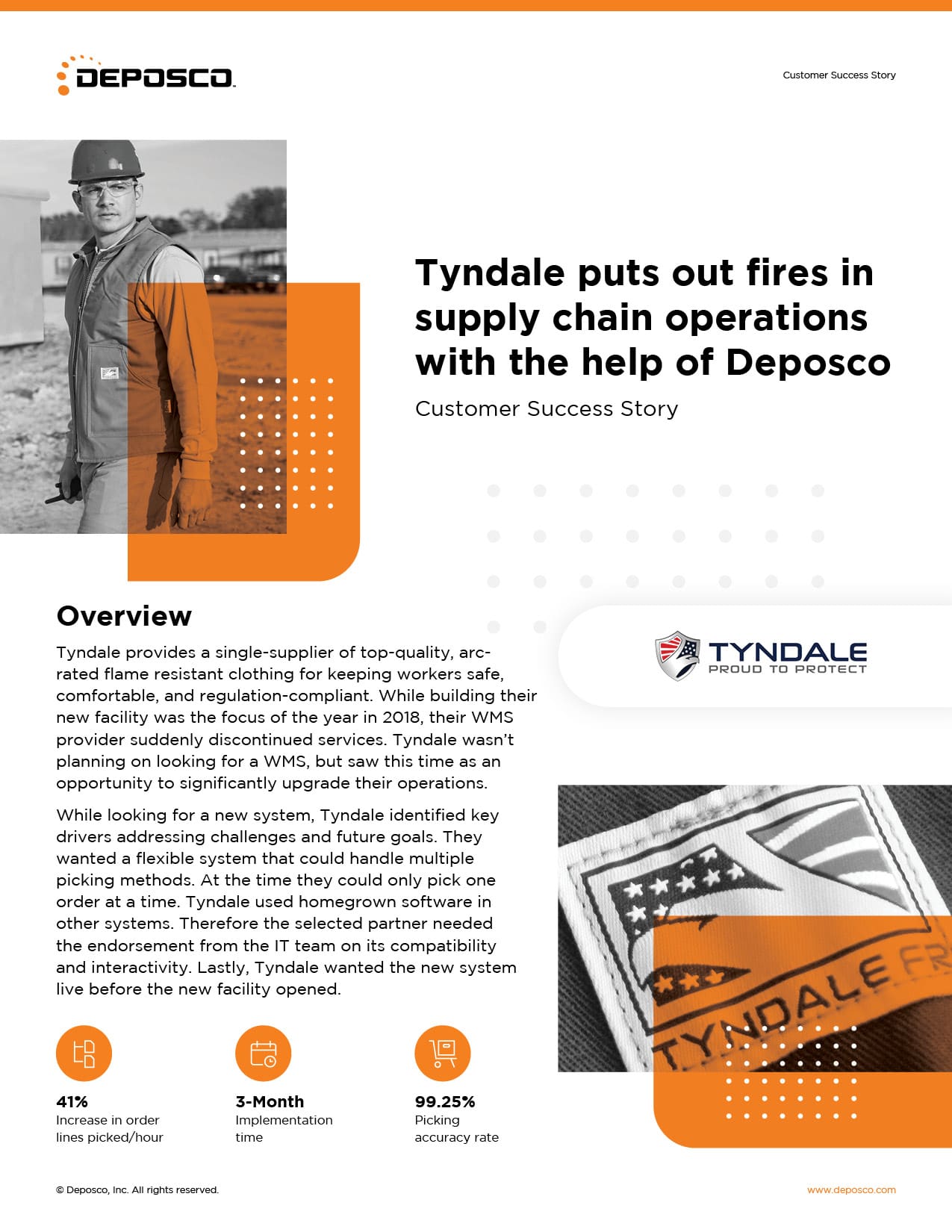 Featured resource
Tyndale puts out fires in supply chain operations with the help of Deposco
Read more
Real-time visibility of inventory receipts
Access full real-time visibility of receipts in receiving in the warehouse at the corporate office. Bright Source allows your purchasing team to adjust future orders based on the current inventory level and how well those items are selling. Obtain received receipts across all third-party logistics networks used for an enterprise view of all purchasing orders.
Unlock inventory receipt visibility
Collaborate with suppliers and purchasing teams
Allow every supplier to view their particular orders with a specific login. Collaborate in chat features or leave comment notes for the specific supplier all in one user interface. 
Purchase and source smarter
Set reordering limits to prevent stock-outs
Understand your product cost
Receive orders directly in the platform
Improve accuracy for order processing and reporting
Email and pdf print order confirmations
Track cost fluctuations of consistent orders
Manage purchasing and replenishing in one system
Break up an order across multiple suppliers