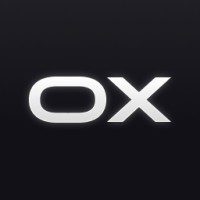 Ox
Ox: Human-centered automation for optimized supply chains.
About Ox
Ox is an innovative leader in human-centered automation technology, revolutionizing the supply chain industry through a multifaceted approach to empower and enhance the performance of frontline workers. The heart of Ox's offerings lies in its Operator Experience (OX) platform, which combines cutting-edge technologies such as augmented reality (AR), artificial intelligence (AI), and wearable devices to deliver a transformative warehouse experience.
The OX platform fundamentally transforms order fulfillment by superimposing digital instructions, pick lists, and navigation cues directly into the operator's field of vision using AR technology. With AI algorithms, it optimizes routing and navigation, allowing workers to perform tasks more efficiently while reducing the likelihood of errors. Through this innovative approach, Ox enhances worker satisfaction, reduces turnover, and ensures that employees remain at the core of the supply chain ecosystem.
Ox offers a comprehensive suite of solutions, including performance analytics, order batching optimization, and adaptive routing. These features enable warehouse operators to achieve substantial efficiency gains, reduce costly mistakes, and enhance overall operational performance. The platform's hands-free technology accelerates productivity, aligns with the sequence in which orders are picked, and drives error reduction, all contributing to significant improvements in operational efficiency.
---
Videos
Ox: AI-Powered Frontline Operations Platform

Ox, founded in 2019, is an enterprise software provider that develops human centered automation technology to increase frontline efficiency across industrial operations. The company's patented Operator Experience platform integrates with existing systems to help supply chain companies design intelligent applications. Ox is on a mission to revolutionize the cultural relationship with automation, to one that enhances and supports the worker. Ox is headquartered in Bentonville, Arkansas, located in the heartland of the United States.

View Video
Partner Details
Partner Type

Technology

Regions

North America, United States

Website
Additional Resources
Human Centered Automation for Frontline Operators

Design efficient, intelligent applications across your supply chain to increase your frontline capacity.

Download File