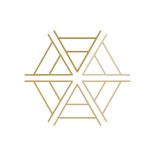 Anansi
Ecommerce Parcel Insurance
About Anansi
Anansi eCommerce Parcel Insurance is the world's first embedded shipping cover with automated claims for retailers, logistics providers and marketplaces. With Anansi, you don't need to file a claim for loss – it's done for you.
Here's how we're different:
Revolutionary claims: automated, touchless and courier free
Comprehensive cover for loss and damage
Parcels covered up to £25,000 each, with all major couriers
Flexible and customisable: pick the order values of items to cover and change at any time
Real-time dashboard with shipping status and claims tracking all in one place
Backed and trusted by a panel of reputable global insurers
Easy integration with your ecommerce software
Our insurance is comprehensive and customisable. Simply choose the order values you want to protect and relax knowing you're covered for the full retail value or cost price of your products, it's your choice.
The Anansi platform seamlessly integrates with your ecommerce software and includes a real time tracking dashboard so you can see your shipping status and claims tracking all in one place.
Contact us now to speak to a member of our team and book a free demo
---
Videos
Anansi Ecommerce Parcel Insurance Demo for Retailers

Discover how Anansi's award-winning parcel insurance solution can empower retailers to protect shipments, reduce losses, and boost customer satisfaction. Watch our demo to see how Anansi seamlessly integrates with your ecommerce operations, providing peace of mind and cost-effective coverage for your valuable deliveries.

View Video
Partner Details
Partner Type

Technology

Regions

Europe, Middle East, Africa, United Kingdom

Website