We all remember the supply chain trends of peak season 2020 and 2021. They'll go down in history as being peak seasons like no other. This year, the majority of supply chain executives don't see any relief in sight. In fact, they think 2022 will lead us down an even bumpier road.
A recent survey of 160+ retailers, manufacturers, wholesalers, and 3PL/4PL firms conducted by Deposco and Supply Chain Dive reveals that most expect peak season to be worse this year due to inflation and a declining economic outlook.
Three out of five respondents (59%) expect this year's peak season to be even more challenging than 2021 while another 33% expect it to be just as challenging as 2021.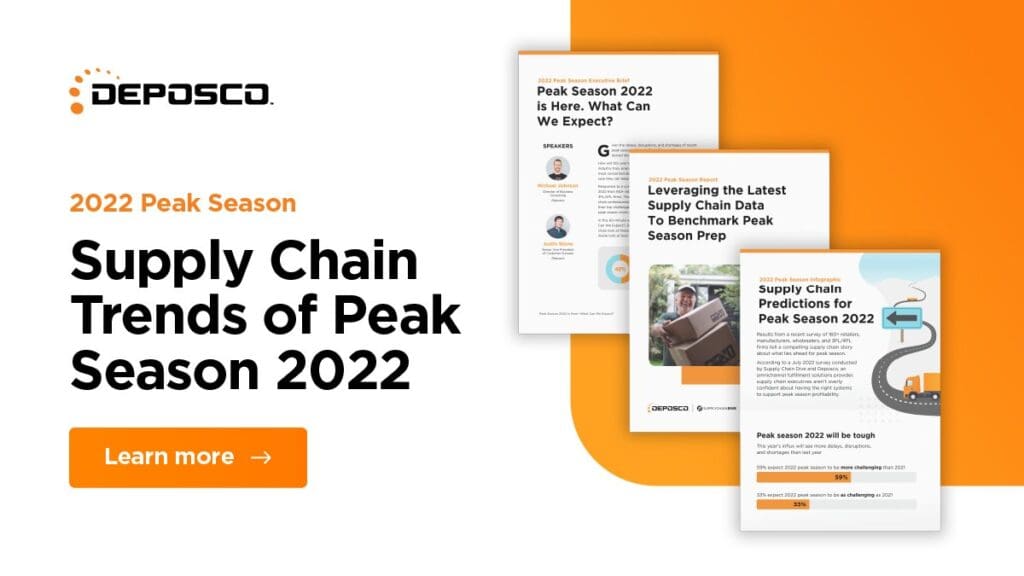 Uncertainty is the only certainty
Not only is 2022 peak season expected to be rocky, but the uncertainties of peak season may continue trending beyond this year. 
Just under half of companies (48%) say that peak season is now a year-round event—a perpetual season where demand is consistently up due to the explosion of ecommerce and ever-changing customer expectations.
How to plan for what looms overhead
When your warehouse isn't prepared for what lies ahead, destructive consequences are sure to follow. Without a plan to handle upheaval, you may see a peak season full of higher costs, frustrated workers (in an already-tight labor market), delays, and quality issues that lead to disappointed customers who may not return.
Preparing for supply chain trends of peak season 2023
If problems continue at this rate, can you imagine what 2023 will look like?
Managing inventory imbalances will be one key variable in keeping things on track. If inventory is too low, you'll lose sales and customers. If inventory is too high—and you carry too much safety stock—then increased inventory-carrying costs and profit degradation become concerns.
How can you achieve a better balance? 
Start early – technologies to consider
Warehouse management systems (WMS) and order management systems (OMS) are a great place to start if you want to track inventory more closely, reduce safety stock, and improve customer experiences. 
In fact, 79% of supply chain executives stated that a WMS/OMS is the solution to better peak season profitability and preparedness. But, fewer than half are confident in the ability of their current systems to handle the ship-show. 
Although it may be too late this year to roll out new technology in preparation for 2022 peak season, now's the perfect time to plan technology improvements for next year. Even if 2023 is just as chaotic, you'll be ready to respond.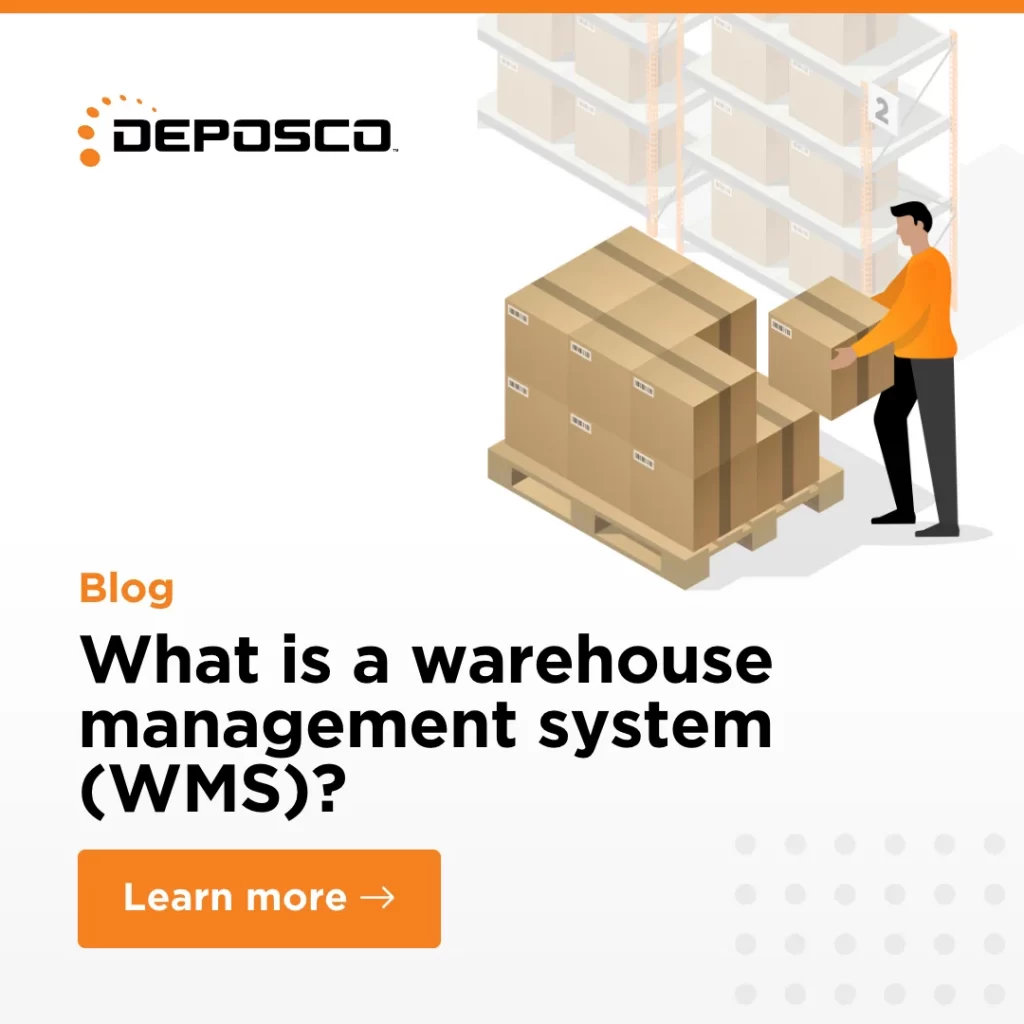 Why a WMS or OMS?
Warehouse management and order management system software focuses less on seasonal strategies that simply "get you through" peak season, emphasizing more on scalable, resilient solutions that provide year-round value.
They also strengthen data visibility and views of performance, which improves decision-making, order accuracy, inventory management, fulfillment speed, and operational overhead.
Finally, they make continuous improvement possible without lots of time, effort, or decision-making required from your team. By tracking KPIs for labor performance, the technology makes it simple to reward staff for a job well done, helping you boost job satisfaction and improve retention.
Find your supply chain tech partner
You don't have to deploy new supply chain technology on your own. Supply chain technology partners that offer WMS and OMS solutions on a single codebase result in fewer unknowns and risks, along with better outcomes long after change management is over. 
To effectively roll out a WMS/OMS, look for a partner in your WMS software selection process that:
Takes time to understand your business and the challenges you need to overcome

Knows how to eliminate—instead of introduce—implementation barriers

Offers solutions that remove burdens from your people via streamlined processes 

Creates low-risk technology that brings predictable, flexible growth plans and acts a reliable operations backbone which other processes, technology, and automation can be built on
The partner you choose should also be an expert in the supply chain industry. Working with an experienced partner that has seen it all means you've got someone ready to respond with proven methods. There's nothing they haven't seen, and they know what works best when It's Grow Time.
Is your supply chain ready?
What else can you expect for the supply chain trends of peak season 2022? Is your business ready for the ship-show? What can you do to better prepare?
Why not download your own copy of the 2022 Peak Season Report now?