As ecommerce and direct-to-consumer (DTC) keep growing, so do the expectations of online shoppers for lightning-fast delivery. So, when businesses turn to a third-party logistics (3PL) company to handle their order fulfillment, they expect high performance. Their logistics provider must be able to pick, pick, and ship a high volume of customer orders with speed and efficiency.
If your logistics business is like many other 3PLs, the struggle to meet client expectations is real. Yes, 3PL automation tools such as advanced material handling equipment (MHE) technology certainly help. But first, you need to decide if your warehouse management software is right for this job.
A WMS is foundational to efficient, controlled inventory management and 3PL fulfillment. From there, enabling 3PL automation technologies to bring about standardization and more intelligent task coordination is simple.
3PL automation is a necessity today
The fast pace required for fulfilling a multitude of orders rapidly and accurately is simply too much for manual labor to handle on its own. Warehouse managers and associates need help from machines and intelligent software. 
Automated material handling technology can increase the productivity of tasks involved in order fulfillment, such as item location, retrieval, insertion in shipping cartons or bags, and labeling for shipping. 
Along with automation of the physical tasks involved with order fulfillment, your 3PL must communicate vast amounts of information simultaneously, both to manage fulfillment workflows and to provide order status visibility to your client — as well as keeping their customer informed. 
That's where 3PL automation software and systems integration come into play. They manage data flows and facilitate accurate, fluid data exchange.
The vital role of 3PL automation
Leading 3PLs recognize that automation is a game changer when it comes to fulfillment. The combination of modern warehouse management systems and 3PL automation technology is the ticket to high order throughput, improved operational efficiency, and rapid cost reduction. 
With a shortage of warehouse labor in many locales, 3PL automation makes it possible to run the fulfillment operation faster and smoother, without increasing headcount. 
Types of 3PL automated warehousing solutions
When it comes to material handling automation solutions, what should your 3PL look for?
There's an assortment of labor-saving 3PL automation technology available for fulfillment operations such as:
Pick-To-Light Systems and Put-to-Light Systems: Lights on shelves direct workers to retrieve items from bins or put them into cartons for faster, more accurate order selection.
Sortation Equipment:

These systems identify totes or boxes on automated conveyors and direct them to specific locations for receiving, picking, packing, or labeling.

Autonomous Mobile Robots (AMRs):

Robotized carts move through the warehouse, transporting items to picking stations. In doing so, they eliminate human error and worker travel to retrieve items from storage locations, thus speeding up the fulfillment process. 

Automated Storage and Retrieval Systems (ASRS):

Robotic shuttles bring totes or cases from cubic rack storage to pick stations. Like AMRs, they are a goods-to-person technology that brings items to the pickers to fulfill orders. These shuttle systems also allow for dense item storage to save warehousing space.

Automated Packaging Systems:

Measure carton dimensions, check box weights, seal cartons, and apply labels or bar codes.
The critical role of intelligent WMS
A 3PL WMS provides the brains for an automated 3PL fulfillment operation. The specialized software manages warehouse inventory, orchestrates workflow between labor and machines, and provides visibility on task and order status.
The WMS keeps tabs on what inventory items are available in the warehouse for order fulfillment and where those items are located in a building. When your associates work alongside automated MHE, the WMS provides the necessary task direction and coordination for effective fulfillment.
Integrations for a seamless 3PL experience
Software integrations within WMS allow other essential systems to facilitate rapid data exchange and smooth interaction in the overall process. 
Take, for example, the warehouse control system (WCS), which serves as an interface between the WMS and automated devices. The WMS conveys instructions to the WCS, which, in turn, directs the equipment. Systems integration avoids sub-optimization. It brings together all the individual functions — order receipt, item retrieval, picking, packing, labeling, and shipping — in a coordinated process. 
An end-to-end WMS handles the overall process coordination using advanced intelligence that allows seamless data exchange with other applications. Integration of these systems is essential to avoid having "islands of automation" in the fulfillment center, where one aspect of the fulfillment is done efficiently with 3PL automation, but the overall process still remains inefficient due to systems that don't work well together.
Achieving end-to-end automation with order management
As your 3PL grows, you'll need to take things a step further. In selecting your WMS, it's important to think about your potential future needs for advanced order management system (OMS). Adding rapid-value DOM (distributed order management)capabilities like drop-shipping and intelligent order routing has become table stakes, particularly in serving high-growth clients venturing into Direct-to-Consumer (DTC) and unified commerce. 
Because shoppers expect to be able to track the delivery of a purchase no matter where the inventory was sold or fulfilled from, the robust combination of a 3PL WMS and OMS platform working perfectly together will deliver a highly agile fulfillment experience that is 100% seamless to your client and their customers.
Did you know that Deposco's 3PL solution is a Top 100 Logistics IT Provider?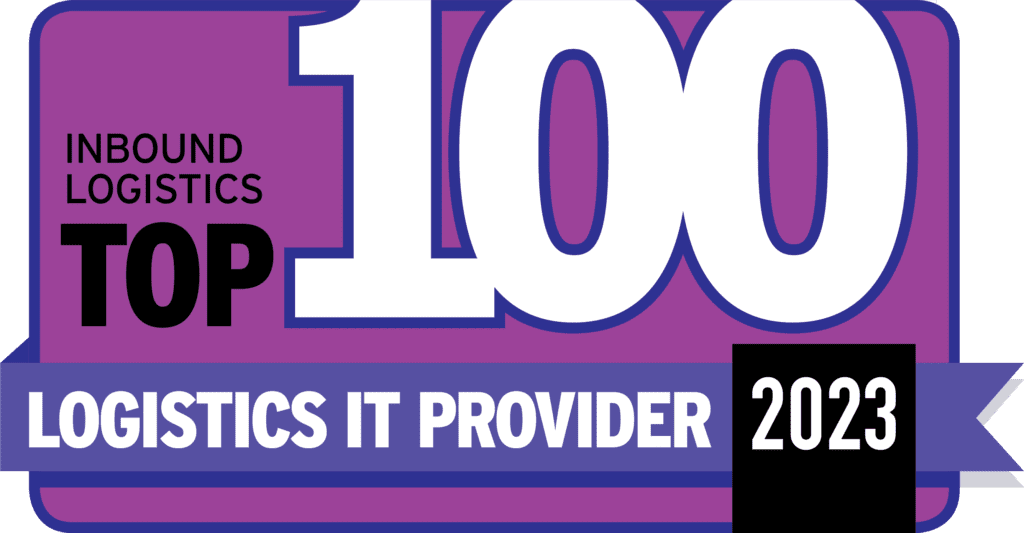 The benefits and advantages of 3PL automation
Automated warehousing and fulfillment standardize the process by imposing greater discipline on the individual work functions of receiving, picking, packing, and shipping. Standardization leads to a reduction in human errors, higher worker productivity, and faster fulfillment times.
Because the WMS logs every transaction, it provides a record for accountability to improve the management of labor and control of machines. Warehousing automation can also help your 3PL maximize the building footprint for better space utilization.
When a cloud-based WMS is used in place of an on-premise application, it allows for remote accessibility. By having more precise inventory management, a WMS gives the basis for easier and more accurate forecasting of future inventory needs.
Finally, with keen competition for warehousing labor today, 3PL automation makes it possible to run fulfillment operations with the optimal use of associates.
Must-have features for 3PL automation
Gaining the highest levels of productivity from 3PL automation necessitates the use of the following.
A cloud-based, configurable WMS that provides quicker deployment and remote access for control and information

An ASRS for super-fast throughput when a 3PL has a short time window to fulfill client orders 

Automated packers provide packing and sealing of boxes, kits, and cartons for ready shipping

Systems integration between the WMS and other software to ensure information exchange, smooth operational workflow, and real-time order status visibility
Make 3PL warehouse automation your differentiator
Fulfillment operations play an essential role in your 3PL's competitive edge. When you deploy warehouse automation with an intelligent WMS, your business can process more orders with enhanced efficiency, unique value offerings, and precision.
It's little wonder then that warehouse management automation gives logistics service providers the advantage in retaining existing clients and gaining new ones for their fulfillment services.